Episode 17: The Business of Story, In conversation with Park Howell
"The anecdote is the antidote"
It has never been harder for brands, organisations and businesses to stand out for the right reasons.
Right now, everyone is short on time and overwhelmed with interruption and so to connect with any audience, your message needs to be succinct and easily understood.
Park Howell, the driving force behind The Business of Story believes that a strong narrative can have an incredible impact on your business.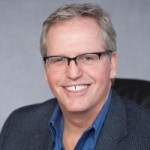 Technology and data may give us global reach and greater market intelligence but it is the ancient craft of storytelling, which truly helps make the connection between a brand and its audience.
In Episode 17 of the Shift Control Podcast, I discuss with Park the Hollywood origins of The Business of Story and how big business is waking up to the possibility of tried and tested storytelling techniques.
Over the last number of years, on the Business of Story Podcast, Park has interviewed some of the very best content creators, advertising creatives, authors, professors, marketers and brand raconteurs in the business
People including screenwriting legend Robert McKee, author and CEO, Nancy Duarte, John Jantsch, President of Duct Tape Marketing and Randy Olsen, scientist and author of the best selling "Houston, we have a narrative."
Rich in content, strategy and tactics, The Business of Story Podcast is one of my top 3 podcasts – a must for all marketeers – and it is a genuine honour to have him as a guest on the Shift Control Podcast.
Enjoy
Also available on iTunes