Business Development lessons from Bruce Springsteen
Business Development hacks by Bruce Springsteen
I was lucky enough to have a ticket for last Sunday nights gig at Croke Park – the Boss playing the best stadium in the world.
And to the best fans.
I'm biased of course – here is a blog i had written a few months ago, which is more relevant now than it was then – thanks to Bono.
(Awesome Pic by Brian Milligan)
——————————————————————————————————————————————————-
The Boss was back to his old tricks gain last week.
In a New York City, besieged by "Winter Storm Jonas", a Bruce Springsteen gig scheduled for Madison Square Garden had to be postponed. It takes a lot for Springsteen to cancel a show and the 30.5-inch snow dump by Jonas was just the trick.
By way of an apology, as if it were his fault, Springsteen posted the following message on www.brucespringsteen.com "Out here on E Street, we're missing our fans at the Garden tonight and wanted to send this along," along with download of the Chicago show from the 19th January.
The show, all three hours and 17 minutes of it, includes songs from Springsteen's 1980 album The River as well as hits like "Born To Run" and "Dancing In The Dark" and a cover of the Eagles' "Take It Easy" in tribute to Glenn Frey. (At the Brooklyn show, Springsteen opened with Purple Rain in tribute to the passing of Prince.)
A nice touch from an artist who has seldom strayed too far from his audience – I'm not sure what the actual cost was to Springsteen, in terms of rights, distribution etc.…but the goodwill and positive exposure generated by this random act of benevolence was priceless. (Have a search in Google for a snapshot of the coverage generated.)
Not all musical giveaways are as successful – just ask Bono who was forced to apologise in Autumn 2014, after a public backlash to the automatic U2 album download on IPod.
"I had this beautiful idea and we kind of got carried away with ourselves. Artists are prone to that kind of thing. Drop of megalomania, touch of generosity, dash of self-promotion and deep fear that these songs that we poured our life into over the last few years mightn't be heard. There's a lot of noise out there. I guess we got a little noisy ourselves to get through it."
So just a "drop" of megalomania then?
Whilst U2 seldom make such a disconnection with their audience, Springsteen never does. I am a fan of Springsteen and I have written before about how businesses can learn a lot from his behavior.
He is always seems to do things just that little bit better than everyone else.
Consistently making great music and non-stop touring, keeps Springsteen very close to his audience. Going on tour to play The River in its entirety is an example of just that, but it's through his songwriting content that he manages to remain relevant to his audience.
"Born in the USA" "Nebraska", "The Rising" and "Wrecking Ball" are all recordings of their time, reflecting the wider cultural, social and economic mood of the listeners yet at the same time never aging.
Giving away entire concerts worth of songs for free is more Springsteen's way of saying "Sorry you missed the gig – hope this helps." Than "I hope this generates us loads of press."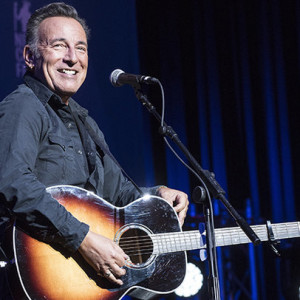 As a business in any sector you need to know your audience intimately.
Obvious?
Yeah, of course – just ask Bono.
Before Springsteen played Dublin, Barcelona, Chicago or Madison Square Gardens, he played Asbury Park, New Jersey, building up a movement in his hometown before taking on the rest of the USA and then the world.
In a pre-digital age, Springsteen conquered the world one state at a time.
SMEs would do well to remind themselves of the opportunity that may exist locally before getting distracted by notions of world dominance.
Every decade, Springsteen has written something of great relevance, significance and meaning. You don't have to look too far into his back catalogue to appreciate how in touch he is with the rest of the world.
In an interview with The New Yorker Magazine, Steve Van Zandt explains how he had a heated debate with Springsteen about songwriting:
"People don't need you talking about your life. Nobody gives a shit about your life. They need you for their lives. That's your thing. Giving some logic and reason and sympat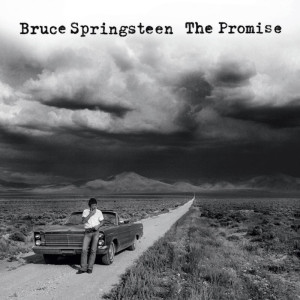 hy and passion to this cold, fragmented, confusing world—that's your gift. Explaining their lives to them. Their lives, not yours.

For someone to give away content of such value, for an artist who is already so widely known and respected shows signs of real customer empathy.
The Chicago download might only generate a small number of new followers for Bruce and the E Street Band and most of his gigs sell out in seconds anyway so, in crude marketing terms, this download was part of a 'Customer retention programme – a gift for his "existing customers' and a small thank you to those people who have supported him over the years.
It all just seems to happen as if by coincidence, but if you watch "The Promise" a documentary on the making of Darkness on the edge of Town, you can see Springsteen is almost obsessive about detail and about doing the very best you can – at anything and everything you do.
Springsteen doesn't leave all that much to chance.
There maybe those who see it as easy for Springsteen to give away content and that he is already wealthy enough to give a full-concerts worth of material away free.
I'm not convinced that Springsteen has ever done anything for money – his love of song writing, performing and his genuine affection for the audience has more to do with his work and if anything money is just a by-product.
The oft-quoted: "Find something you love doing, and you will never have to work a day in your life," was written for Springsteen.
Might even have been written by him…