What everyone ought to know about the "gatekeeper"
Don't let the gatekeeper influence your lead generation activities
A very common complaint from those actively involved in lead generation is the presence of the dreaded "gatekeeper" regardless of industry sector or business type.
I'd go further than that and suggest that if you ask any sales person, what the biggest challenge is to their lead generation efforts, gatekeeper will most likely rank in the top 3.
It shouldn't really be that big a deal yet the psychological impact on a sales person who believes that someone is lying, waiting and ready to hijack their next sales call can be extreme.
When things are going badly in business development it doesn't take much to amplify any negative self-referential thinking but I genuinely believe that the gatekeeper lives only in the mind of seller and not the buyer.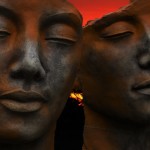 The dictionary definition for "gatekeeper" is:
– somebody who or something that tends or guards a gate
– a butterfly with orange and brown wings
Nothing at all on sales prevention and whilst I am not one to ever argue with Chet Holmes, the section titled "How to get around the gatekeeper" in the brilliant, "The Ultimate Sales Machine" is completely wasted.
I've never seen a job advert titled "Gatekeeper wanted" and I suspect that I never will yet the more the myth is propagated the less effective the business development effort becomes.
Sure, there will be a PA, secretary or receptionist who will know how to best prioritize inbound telephone calls aimed at decision makers, but there are ways to bypass these people, who lets face it, are only doing their respective jobs.
Tone of voice
Best thing to do is to not sound defeated and work towards a more positive position. Be polite, be courteous and give the impression that you are familiar and relevant.
AVOID the Golden Hours
Back in the day, the sales books all talked of the golden hours from 10.00-12.00pm and from 2.00pm – 4.00pm.
It didn't take me long to work out that if EVERYONE was reading the same books, then the golden hours were arguably the WORST times to be making calls.
Make a call at 8.15am or beyond 6.15pm – the more important the call is to you, the harder you will look to find a way.
It's not personal
How can it be? You've not spoken to the person before, so it's a matter of maintain the highest level of professionalism.
Plan
Always have a schedule of calls to make rather than chasing the one "halo' prospect – nothing cures a bad call better than another call.
Shift Control is a business growth consultancy based in Belfast and specialising in delivering bespoke sales training, marketing consultation and brand development strategy to businesses throughout Ireland.
Follow us on Twitter @shiftcontrol66