'Who looks outside dreams. Who looks inside awakes.'
Over the last number of months I have been very fortunate to work with one of the leading automotive businesses in the North.
As part of their training academy, I have been helping to devise sales training programmes for both their sales and after sales teams.
It's a great insight for me into a fast changing world.
For decades the industry, through both manufacturer and retailer, spend a ridiculous amount of money on building the brand, creating name and brand awareness and driving traffic to websites or showrooms.
It is estimated that $34 Billion was spent in the automotive category in 2018 against a backdrop of falling sales.
The majority of that total is dedicated to building a better brand image rather than drive showroom or web traffic and according to academic research, that's all that really matters to the customer.
Research undertaken at San Francisco State University suggests that it's not the horsepower, fuel efficiency or lower price point which drives the consideration to buy rather consumers' loyalty and passion for a car brand are driven more by aesthetics.
"In product design, if you focus more on the aesthetics of the product, the connections that you create with the consumer at the brand level will result in more loyalty and a more sustainable relationship," said Minu Kumar, associate professor of marketing at SF State, who co-authored the study.
These results, Kumar said, support the idea that consumers' passion for brands with distinctive, aesthetically pleasing designs – including Apple, the Volkswagen Beetle and Dyson vacuums – leads to loyalty.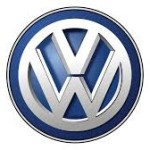 I'm not sure if I 100% agree but the wizards over at Aer Lingus must have been studying this research if their recent rebrand is anything to go by.
One of the safest and most distinctive airlines (courtesy of the shamrock) has one of the poorest customer service records.
Since my previous piece on their shocking customer service last year, other customers each have contacted me with a more horrifying story than the last.
Earlier this week, Aer Lingus launched a new livery amidst predictable self-glorifying fanfare.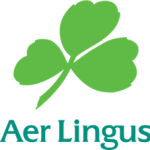 I have no idea how much they spent on producing the U2-inspired 'reveal' but I'm very confident that exactly 100% less of that amount has been spent augmenting their customer service rating.
Here follows some of the accompanying brand narrative issued at launch, which reads like the script from that episode of Alan Partridge:
Aircraft Doors
We've added a shamrock to the door of the aircraft to give our guests a warm Irish welcome as they board.
Brand mark
The font in our new logo is bold and modern with a nod to our Irish heritage in the Celtic 'g'. A shamrock now accompanies the logo on the side of the aircraft to add colour and strength, and to reinforce our identity.
Engines
The engine is painted our new teal colour to bring colour to the aircraft.
Winglets
We've kept our Instagram-worthy shamrock on the wingtip – visible only from inside the aircraft.
Tailfin
The contrasting teal and light green of the shamrock combines our strength, confidence and modernity. The shamrock sits proudly as the hero of our livery, with a new tilt to add movement and heart-shaped leaves to reflect our warmth.

Nothing says strength, confidence and modernity than a lick of contrasting teal and light green of the shamrock on a tail fin, right lads?
Wrong.
Answering emails, calls, tweets and letters from irate customers shows strength.
Having an Irish-based call centre dealing with customer complaints shows confidence.
Understanding the pain of customers, showing empathy and dealing with queries quickly shows modernity.
Ultimately everything Aer Lingus needs to thrive as a business sits inside the aeroplane and not on the tail fin and 5* customer service would really make them stand out for a fraction of the cost.
Shift Control is a business development consultancy specialising in sales training and marketing strategy. To find out how we can add value to your business development team, please email info@shift-control.co.uk