Understanding the "Real" value of the GAA
On Saturday I presented to a number of GAA clubs and counties on sponsorship and the broad subject of sports marketing.
As an amateur sport with professional values the GAA offers an incredible proposition both at local level and nationally, with the potential internationally.
Often the mention of any commercial intent is greeted with uproar but the facts speak better than any conjecture – there are options for parents when it comes to recreational activities at weekends for their children, there are alternatives for businesses when it comes to selecting partners in sports marketing and ultimately the GAA is in competition 24/7 365.
Everyone has an opinion about the SKY Coverage deal, but only few see it in its fullest context. The introduction of the "mark" at Congress was created with controversy but again only a few can really fully understand the wider implications, due simply to a lack of context.
Commercially in the GAA, all eyes point to Dublin, where their on-field success has been mirrored by their off-field activities. Not everyone agrees with the funding of the County nor the way they are able to secure top-tier commercial partners – one recent journalist suggested 'pooling resources" and distributing the wealth equally amongst other counties so as to create a more level playing field.
Because thats what journalists and media owners do, right?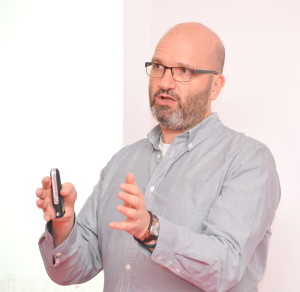 The problem lies not with the ability of Dublin GAA to deliver for themselves but more the fact that some other counties do not fully understand their real value in a commercial world.
Many clubs and mid-level counties do simply not fully appreciate exactly what they offer to their respective communities and as result undersell themselves.
The old saying stands true:
"If you compete with others you get bitter but if you compete with yourself you get better."
What the Dublin GAA  is doing should be admired, respected and copied.
Tyrone GAA has a sponsorship model which is predicated on the EPL model which includes title partners and brand partners – and unashamedly copied, relative to their abilities.
It offers a platform for business to engage with a relevant and important audience – a little bit like Dublin, but just not on the same scale.
The balance between confidence and arrogance is one thing – all successful brands retain a degree of humility in their DNA.
Coming through a serious economic recession has left our country bruised and battered but within that, the GAA still can stand proudly alongside every other sport, offering unrivalled value to parents, children, men and women – and communities where the success of local businesses is of equal importance.
Someone once said: "Your value doesn't decrease based on someones inability to see your worth." and the burden of responsibility rests squarely at those clubs and counties to make themselves understood in a commercial world of sports marketing.
The seminar in Tyrone last Saturday was hopefully a few steps in the right direction.