A 5 minute business growth survey
A quick business growth survey for all business leaders…
Are you really focused on business growth and development?
As you read these few sentences, are you worried that you have neglected some of your long-standing customers?
Are you 100% sure that you are targeting those new companies in the right way?
Do you have a customer value proposition which is shared throughout your organisation?
Do you have a budget for training your business development teams?
Is it enough?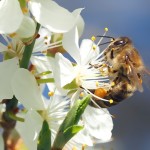 If you need some help in answering these questions, then please get in touch by emailing info@shift-control.co.uk
Shift Control is a business development and growth consultancy, bringing together marketing communications, brand management, sales strategy and training and leadership to help develop sales growth and profitability for SMEs and start-ups